From arrival to departure, you have here all the iformation to enjoy your stay from A to Z at key2paris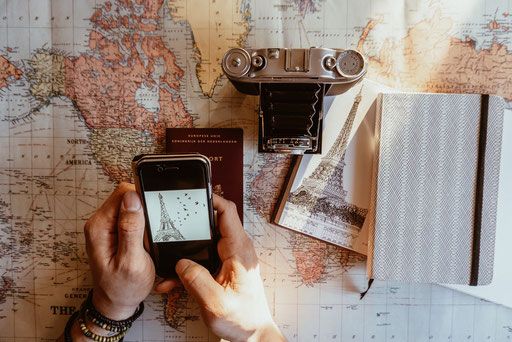 In order to avoid stress for all guests, to give you a clean place and being on time when you need me, I have set times for arrival and departure at key2paris :
Earliest checking in is 1 PM

 

(between 1 and 7 PM; more detailed once you know your itinerary)
The latest checkout is between 9.30 and 10 AM.. Of course you can checkout earlier.
It is sometimes possible to organize an early checking or safe storage in the neighborhood. Only after discussion with me at least 30 days prior to arrival.
The apartment has space for your luggage once you are settled : closets and shelves.
If you are running late, please contact me call or text, to let me know so I can wait for you. Planes and trains are out of your control. You control your phone and communication.
If you have a late train or plane, we can discuss it and find a storage solution in the neighborhood if you tell me ahead.
See on the How much page, in which condition you have to leave the apartment.
Once you have booked, we exchange as much as needed in order to prepare a stress less arrival. You'll receive all information on transportation, schedules, storage if necessary, meals.
Of course you are welcome to ask all your questions
Large choice of public transportation available (buses, subways,  RER, Tramways, trains)
ratp.fr ( Public Transporation for Ile de France)
The district is "pedestrian" but you may have access with a car or taxi for limited  speed and limited time. (Not 100% forbidden).
There are many public parking lots around. I would recommend you to leave your car at home though.
Possible Transportation  booking from airport or train station. Ask me about Taxi regulations.  (Please avoid unreliable shuttle companies)
Once you have sent me  your transportation schedule, I'll send you a list of recommended itineraries and

 

possible transportation :

 

metro, RER, Bus,

 

Taxi to easily come to key2paris.
Some like to buy a Navigo pass as soon as they arrive.
Because you are in central Paris, you will walk a lot ; I am almost sure you don't need one. Most of the time, buying a  Metro bus booklet at the "Tabac shop"  is enough.
Airports : Roissy and Orly

Gare Montparnasse, then Line 4 Etienne Marcel or Halles or train Orly Val +  RER B to Chatelet_ Les Halles

Roissy :
Roissybus provides non-stop services between De Gaulle airport and the Paris-Opéra district. From Opéra it is really easy to come to Key2paris ( Line 3 or bus 29/ 20)
€12.50 (Forfait Navigo zones 1-5 accepted)
or RER  B to Chatelet - les Halles: 30 mn ride once you are on the train.more detailed infos after booking and travel info.
Train stations :

 

key2paris is easy to come to if you are coming from either of the train stations                   

Gare du Nord: 15mn ride on the bus 48,
Gare StLazare: Metro line 3 or Buses 20/29
Gare de L'Est: Metro line 4 to Les Halles
Gare Montparnasse :

 

 Metro line 4
Gare de Lyon : Bus

 

29, or RER A to Chatelet Les Halles
Metro, RER :  RER A and B in Chatelert Les Halles

Line 1 Louvre, Line 3 Sentier, Line 4 Les Halles or Etienne Marcel

Buses : 20, 29, 39, 74, 85

Taxis, Transfers and UBER:  I can book  for you upon your departure. I recommend to AVOID ALL SHARED SHUTTLES companies (unknown arrival time and not always reliable). 

recommended  by a guest : VERY reliable and genntle tariff Airports Taxi Transfers

If you decide to take a taxi upon arrival : make sure you take one from the official line only. From airports to right bank it is a fix fare of 50€. You can pay by Credit Card but better check before you get into the car. 

 "rent a bike": system  in process as former supplier  has been stopped. Updated information upon arrival.
In Paris, best is to park your car and then use Public Transportation.
A fun way to visit Paris is to take an "old car" tour. This one is highly recommended by a guest
 Citroen tour that we did on our last evening in Paris,
 "We highly recommend Laurent's business. I think you will see for yourself that the reviews are excellent. The evening was an absolute highlight of our holiday".
or another one also recommended by guests :  2CV Tour
 Paris Authentic trusted  2 CV tour
SOON  A NEW SYSTEM WITH A CARD .....
 Today You can still buy ticket booklets at tobacco shops. Avoid Vanita on rue Montmartre as not  nice owners, grumpy, not welcoming. Select  either
one at the corner Saint Sauveur /rue Montorgueil
 le Calumet 47 rue Montorgueil
150 rue St Denis
The t+ ticket allows you to travel on:
- metro lines
- RER lines (RATP and SNCF) within Paris (zone 1)
- Ile-de-France bus lines (RATP and OPTILE), except Orlybus and Roissy bus (see the specific conditions below for the Noctilien network and lines with special fares: 299, 350 and 351)
- tramway lines (RATP and SNCF)
- the Montmartre funicular
The following types of connections are possible with this ticket:
- metro/metro
- metro/RER and RER/RER within Paris
- bus/bus (including between the RATP and OPTILE networks), bus/tram and tram/tram for 90 minutes between the first and last validation
- it is not possible to make metro/bus, metro/tram, RER/bus, RER/tram connections with the same t+ ticket
How do I use the t+ ticket on the RER?
- The t+ ticket allows you to travel on the RER within Paris only. For any journey outside Paris you must purchase an Origin-Destination ticket (Billet Origine-Destination), the price of which is calculated from station to station.
- Thus, to travel to La Défense - Grande Arche from Paris using the RER A, you must be in possession of an origin-destination ticket valid for this station. However, it is also possible to travel there on the metro (line 1) using a t+ ticket.
- Metro/RER and RER/RER connections within Paris are allowed. In this situation you should validate the original t+ ticket again.
How do I use the t+ ticket on buses and trams?
- You should validate your t+ ticket each time you board a bus.
Once it has been validated your t+ ticket allows you to make unlimited connections within a 90-minute period (between the first and last validation) on other bus and tram lines. You should validate your t+ ticket each time you change bus or tram.
Please note: one single t+ ticket may not be used for round-trip journeys on the same line or to get off and then back on a bus from the same line.
Where can I purchase t+ tickets?
- in the Metro from an automatic dispenser
- at ticket booths
- in some Tobacco/ Stamps shops : see above one to avoid and other nice ones in the neighborhood.
- do not buy tickets from stranger : they might be unsuitable or faulty and could cost you a fine
- keep your ticket until you exit the transportation system : there are random controls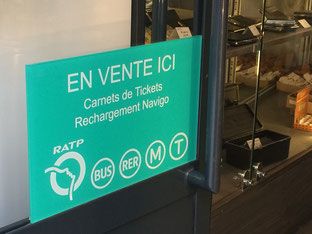 Telephone : Orange chip for short stays
in the apartment : the phone is linked to internet. You can call landlines for free in most of the World .                              ORANGE,   one of the major Mobile Phone and Internet providers, put on the market a card for Tourists staying a short time : mobicarte Holiday 2 hours calls , 1OOO text messages for the whole world, 1 Go mobile internet in France Valid 14 days for 39€99
High Speed Fiber connection
free WIFI
When you settle at key2paris, I spend enough time to explain the nest, the building, the area on top of all the guide books at your disposal.
Now there are more opportunities for you to enjoy a real Parisian experience with an insider's view if you want. We have more time to exchange, share the Montorgueil area or some other in Central Paris.
Enjoy your welcoming breakfast  : all homemade organic, quality, seasonal ingredients, customized menus according to your food dietary restriction.
 (Hot drink, bread and pastry, butter and jams, dairy and protein, granolas, fruits, juice)    
Enjoy some  Gourmet discoveries, tastings from WHITE TABLE CLOTH SLOW GOOD service to FAST GOOD and baskets .
Enjoy the pleasure of a French meal (listed on the UNESCO Immaterial  Patrimony) while sharing a meal at the  "Table d'Hôtes". Valid for long stays.
If you want to use the kitchen and cook, you can use the fully equipped kitchen.
 I can share a list of local good services if you need so (We believe in local businesses).
from hair dresser to helpful shop for swimming suits, stockings, underwear,  nails beauty care (hands and toes), food, shopping, itineraries.
I can share ideas about parks and picnic secluded gardens,  antiques and flea markets, landmarks and trends, touristy and off beaten path, day trips…  Can help you visiting Paris following YOUR theme ( By chocolate, by Pastries, by Food, by Wine and Tastings, by Museums, by Sciences,by Fabrics...). All is custom designed for you and only you.